2000
Virtual Faces [Typographic Portraits] was an exhibition of word portraits inspired by emails sent to me by friends over the period of a year. The exhibition was held in The British Council gallery in Chennai, India.
Using their own words (excerpted from emails), the concept of the exhibition was to reconstruct the personalities and individuals which had been erased or 'flattened' by electronic mail. Virtual Faces gave the words of the emails, a new graphic dimension. Friends were envisioned as PCO (Public Call Office) posters, postage stamps, business cards, books, and other graphic objects.
Unfortunately, due to a stolen portfolio situation, I have very little visual record left and will have to try and ferret more out when I head to the archive in India. For now, here's one friend 'Hitch'.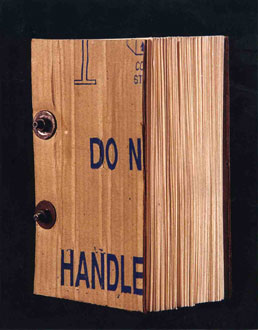 Chennai,exhibition,graphic design,portraits,technology,typography,-